Hello everyone,
As you have probably already seen the Telegram post in which we announced the coming of Changex 2.0, we are taking off into a bold new direction. We will not be focusing on the backstory and context here though.
Instead, we want to show you what Changex 2.0 will be like.
So, without further ado, let's see what you can expect from the future.
---
Changex 2.0: The Basics
To help you visualize Changex 2.0 better, you can open up your Changex wallet right now.
On the main screen, you see your wallets for your preferred cryptocurrencies – BTC, ETH, CHANGE, and so on. Each of these wallets, upon opening, reveals details about your purchase history, the amount of each asset you have, and allows you to send and receive it.
In Changex 2.0, the home screen will again house all of your assets, but they will be grouped into entire services, as pictured below: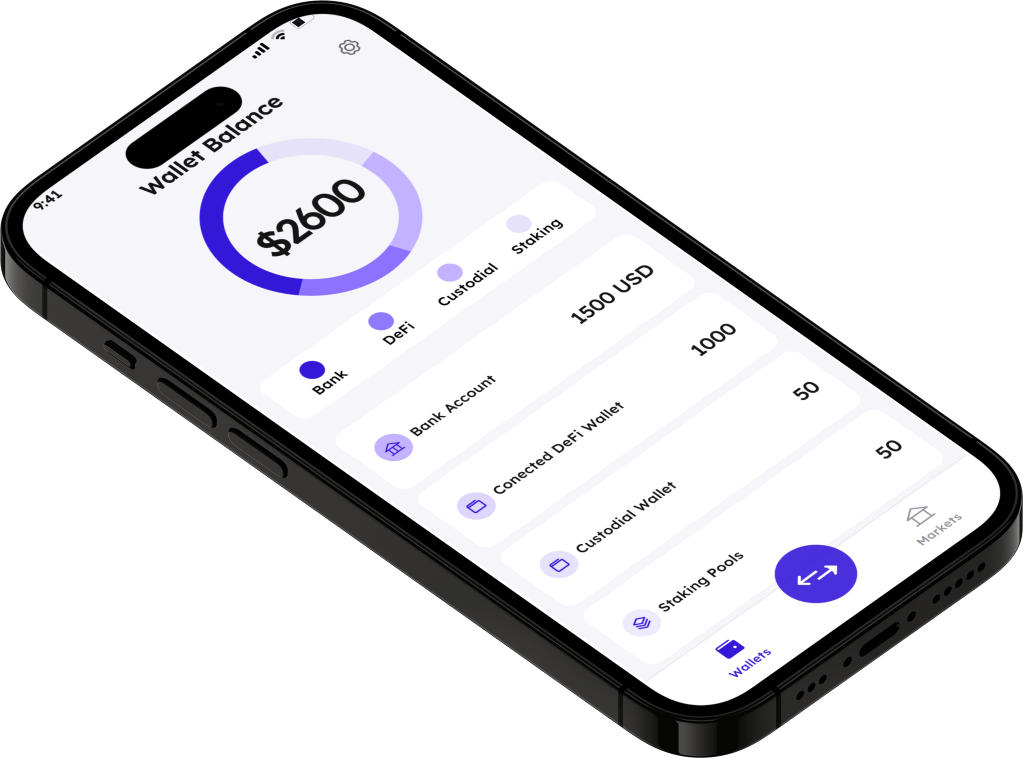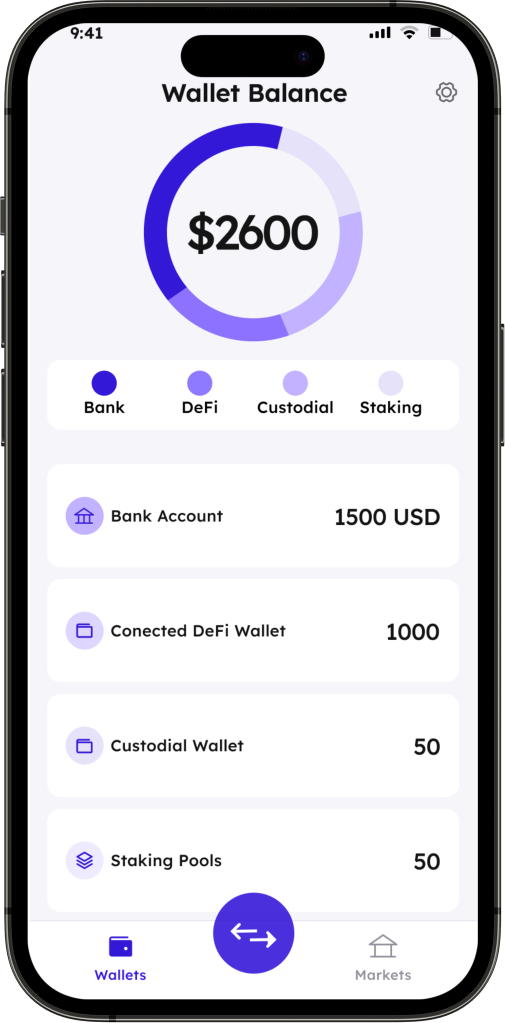 The Wallets tab on the screenshots above will replace the current home screen. This is where you will find your bank account and IBAN, your connected DeFi wallets, your custodial crypto wallet, and your staking pools and staked assets. Clicking each of these opens a new window, where you can interact, transact, and receive detailed information about each service.
The Big Blue Button in the middle contains all vital functions in the Changex app – it is your control center. Clicking the button opens up a menu which allows you to transfer your crypto, buy crypto (while choosing between several payment methods and options, including in which DeFi wallet to receive your crypto), and to sell your crypto (while also letting you choose the way you want to sell). It is also the control center for the Staking wallet, and there you can choose the type of staking, and so on. This clean and handy interface, we believe, is a great addition to the app and will greatly simplify the user experience.
The Markets tab on the bottom right side of the screen is your very own crypto market dashboard. There, you can find and track statistics, price movements, and other useful information about the state of the crypto and DeFi industry in real time.
The Changex app will thus act as a plug-and-play Swiss Army knife for everything crypto and fiat, able to equip any compatible DeFi wallet with swaps, staking, crypto on-and-off ramp operations, and of course – banking services and a debit card. That, and a market dashboard to complete the experience.
By offering seamless connectivity, Changex can readily provide its suite of services to any user of any supported DeFi wallet.
All a user will have to do is click "Connect". Let's see what this will look like.
---
Changex 2.0: Structure
Apart from the mobile wallet you know and love, Changex will also get a desktop application. We will restructure the DeFi wallet so as to fall perfectly into this new structure, but without compromising key characteristics. We will also add in a custodial wallet.
Regardless if on mobile or desktop, Changex will preserve all key features: all fiat functionality including our on-and-off ramp, multi-chain staking, IBANs, debit cards, and (leveraged) staking, among others.
Now let's explore the services one by one and see how they come together in Changex 2.0.
One place for all your DeFi wallets
Changex 2.0 is all about connectivity, because that's what Web3 is about too. Changex 2.0 will thus be a Web3-native app, allowing you to seamlessly connect supported DeFi wallets like Trust Wallet and MetaMask, as well as hardware wallets like Trezor and Ledger, to your Changex app.
Once connected, you will be able to control all of your DeFi wallets directly in Changex. You will see your balances and portfolios in real time and will be able to execute transactions to and from wallets while only having to sign transactions from that wallet.
What must be mentioned is that transaction signing happens in the DeFi wallet you are transacting with, i.e. Changex has no access to private keys, passwords, or other sensitive data.
This will give you the freedom to buy crypto directly in the Changex app and, if you've connected more than one DeFi wallet, to choose where you want to receive it. You will also be able to sell directly from that non-custodial wallet, via the Changex fiat off-ramp, to your Changex bank account. Ready to spend. Or stake. It's your choice.
A Bank Account for All Your Fiat Needs
The banking service is where you will be able to access your fiat money.
You will be able to send and receive EUR to other bank accounts in the 36 SEPA countries, and also to access your IBAN. It is the place where you will be able to order online payments and transact with your fiat.
Additionally, once the debit card launches, you will also be able to control it from here.
If you are in the EU, once you sell crypto from any of your connected DeFi wallets in the Changex app, the proceeds will automatically enter your bank account and will be ready to spend. Likewise, you will be able to buy any cryptocurrency from the ones supported in your connected wallets with just a few clicks. Please note that even if you choose not to use Changex banking services, you still get access to the majority of other services in the wallet.
Finally, if you are located outside the EU, you will still be able to purchase cryptocurrencies with your fiat money, but will not have access to a EUR bank account and the SEPA.
A Custodial Wallet for Quick Trades and Simplicity
In our push to simplify DeFi and make it more accessible, we are introducing a custodial wallet. This wallet will be centrally-issued and controlled by Changex, and will be aimed at beginners and users who prefer the simplicity of centralization.
Users will not have to worry about private keys and seed phrases, instead benefiting from a clean and streamlined experience. It could also prove useful to traders and other users who like to keep a small operating amount of funds on a centralized wallet for easier and faster trades.
Passive Income to Make the Most of Your Money
Finally comes passive income. This wallet will act as your staking hub: it will hold all staking pools and passive income opportunities, and all staking operations will take place here.
Staking, leveraged staking and delegated staking will be possible here. In time, more staking options as well as leveraged staking support will be added.
Note that the staking pools available to you will be the one that we have integrated into the app, i.e. we cannot offer staking for pools in your connected DeFi wallets. We will however stay in touch with you, our users, and will be adding new staking pools according to the community's consensus.
---
Final thoughts
The goal of Changex 2.0 is not only to to achieve connectivity between Changex and the other actors in the Web3 space, but to simplify and streamline all crypto and fiat-related operations.
This will be the core of Changex 2.0 – essential services, neatly packaged, ready to integrate the next DeFi wallet out there, where the crypto resides. This package will be equally available and accessible to individual users and corporate entities.
We hope you're as excited as we are for the future.
If so, stay with us – it's closer than you think.
Thank you for reading,
Team Changex